FIGURE SCULPTURE WITH BRIAN BOOTH CRAIG
MAY 20, 2019 TO JUNE 1, 2019
(SPACE IS LIMITED, REGISTRATION DEADLINE: MARCH, 10 2019)
FROM $2,880
This course is an introduction to the basic techniques and traditions of figure sculpture through instruction in figure modeling. Emphasis will be placed upon the systematic study of proportions, basic anatomy, composition, and gesture. This course is also designed to give students a greater understanding and appreciation for the variety of sculptural practices that employ the human form through the study of masterworks in Rome. In addition to modeling the figure from life, this course will include lectures, presentations, discussions, and demonstrations. In this workshop, students will work directly from a model to create a 26" figure in plastiline over an aluminum armature. This course will entail a total of ten studio days with a live model, six hours per day, supplemented by trips to museums, churches, and historical sites. This course has a minimum enrollment of 6 participants, and a maximum enrollment of 11 participants.
The course does not involve mold-making and casting. Plastiline, armature wire and a wooden box for transporting the completed sculpture (a $250 value) are included. Students may bring their own tools, but some basic tools will be available for use by the students. There will also be tool-kits available for purchase, custom made in Rome. Instructor: Brian Booth Craig.
Alexandra Slava, our 2019 Artist in Residence, will be creating work alongside sculpture participants. She will also provide a presentation about her artistic process, and join our group tours. For more information about Alexandra, click here.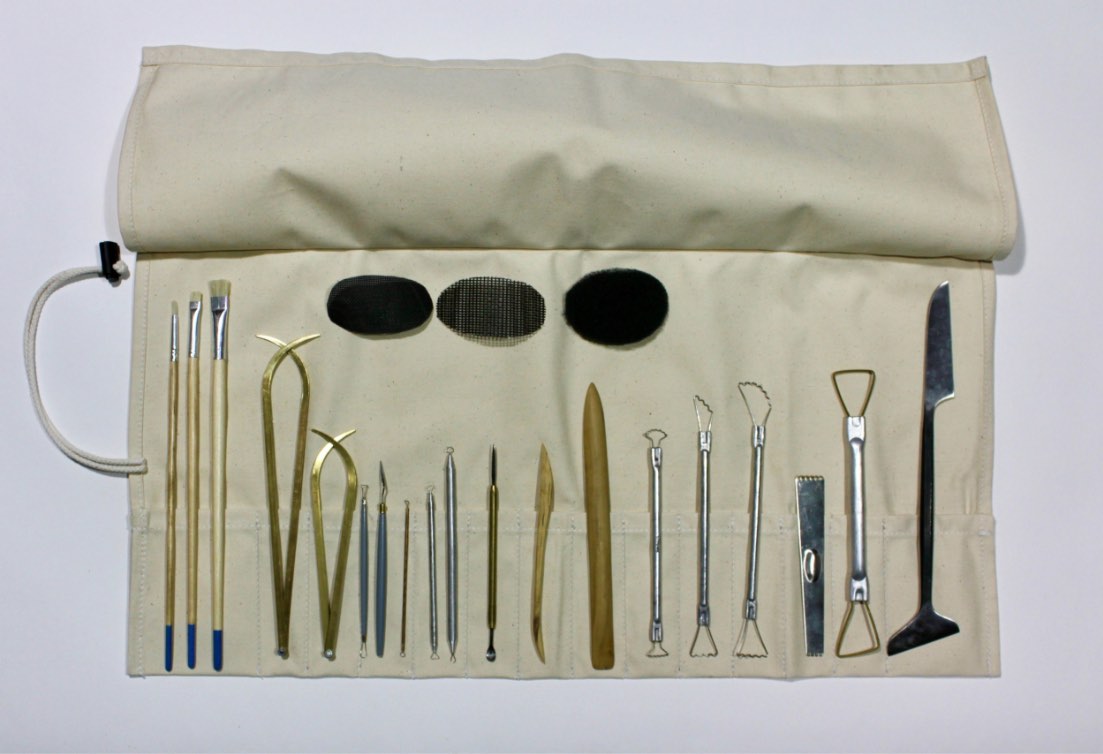 22 piece tool kit for $199
PAYMENT: FULL PAYMENT OR MINIMUM 50% DUE ON REGISTRATION, REMAINING BALANCE DUE BEFORE APRIL 30, 2019.
THE WORKSHOP IS FULL BUT YOU CAN REGISTER TO THE WAIT LIST
The workshops fill up quickly but sometimes last minute spots open up. Please fill out this form if you would like to be added to the waiting list.
WAIT LIST REGISTRATION: